Many of us watched The Oscars to see who'll be walking the red carpet with who, what they're wearing and which acceptance speech would get cut off for being too blasted long.
We're just over the mid way point of the NBA season and while we won't handing out any little gold statues or treating you to renditions of your favourite flics in a musical medley, we at The NBA Breakdown wanted to hand out our own version of the Academy Awards.
Ladies and Gentlemen - It's a time where we collectively pay tribute to those that put it all out for love of the game.
The NBA Breakdown proudly presents: The AUDLEYS
Actor in a Leading Role
While many seem to feel that this years MVP award is a two horse race between LeBron James and Kobe Bryant. But I'd like to inject D-Wade's name into the mix.
The tale of Dwayne Wade and the Miami Heat is more than just a feel good story of the year. We're talking about a team that only won 15 games a season ago only two years removed from their championship year.
D-Wade was a shell of his All-Star self after battling a variety of injuries and the Heat was forced to re-tool by sending Shaq-Daddy to Phoenix in a mid season trade.
This year, a healthy designer Band-Aid wearing Flash leads the league in scoring and nightly highlights. Wade alongside some good young pieces in Daequan Cook and Michael Beasley have propelled Miami in the Eastern conference standings and have them poised to make it back into the playoffs.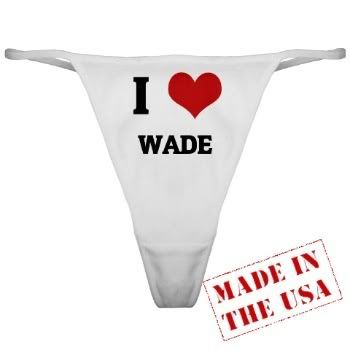 Oh yeah - I forgot to mention that Flash helped a family displaced by fire move into a brand new home through his foundation just in time for Christmas - ahhhh geez - Thanks D-Wade.